Enhance: Hide and Seek
Role: Game Designer
Release Date: 2020
Genres: VR, Brain Trainning (Serious Gaming)
Company: Virtuleap
Platforms: SideQuest, Oculus Quest, Oculus Rift, Viveport, Steam, Pico VR, Alcove VR
Description:
Virtuleap offers a library of brain training games through Enhance VR (its game distribution platform and performance tracker); Hide and Seek is part of that library, and was designed to train the player's audio spatial orientation.

Gameplay:
In this game a robot hides by making itself invisible. Once hidden it will start to emit some sounds and the goal of the player is to hear the robot's voice, which is spatialized 3D audio, and use his auditory senses to identify its location.
For identifying the sound source the player should point with a revealing device attached to the hand controllers and shoot in the direction of the sound.
If correct, the robot will be revealed, to hide himself again and again, in another spot around the player's area (always in the same hemisphere and with the same distance to the player).
In harder levels we also have distractor sounds playing at the same time the robot is and the player should continue to locate and shoot in the direction of the robot's sound.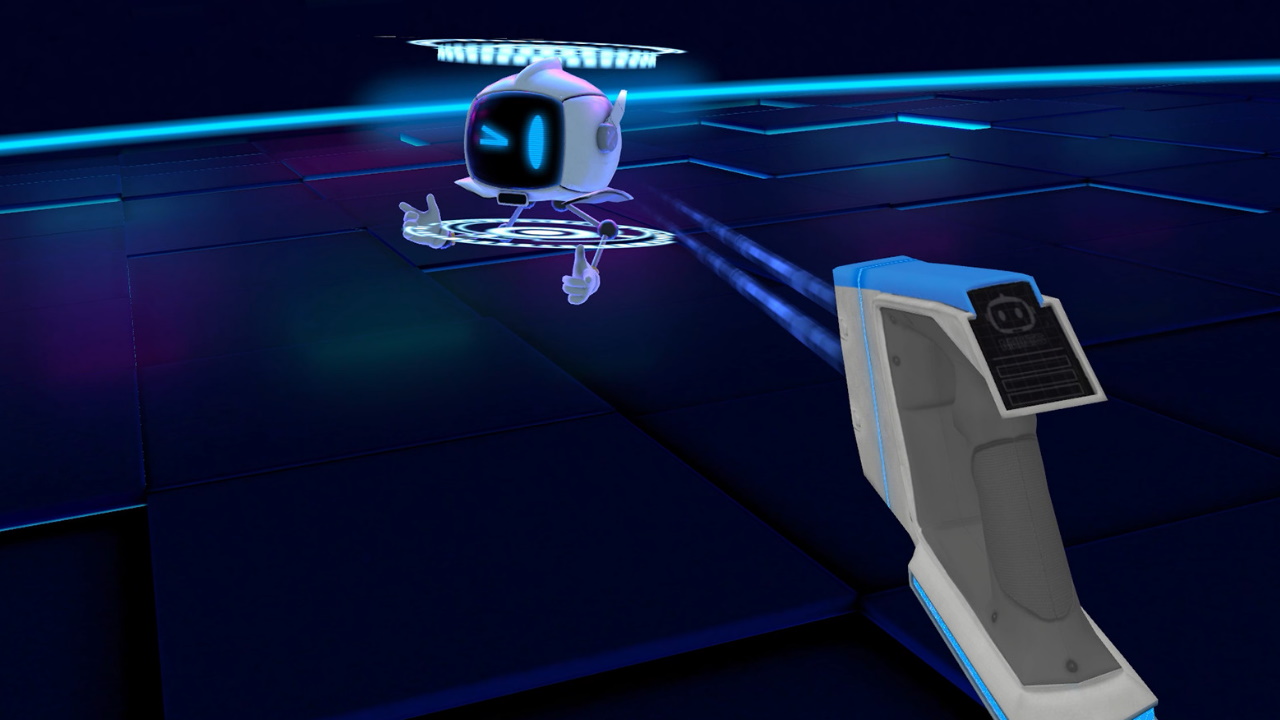 About Enhance VR:
"Enhance is a distribution platform that offers a library of VR brain training games that test and train various cognitive skills.
"Research demonstrates that VR engages multiple learning systems, which makes it more effective and natural environment for cognitive training than 2D screen-based brain training apps.
"Virtuleap combines neuroscience and virtual reality to help increase attention levels, and address cognitive illnesses, disorders, and learning challenges.
"We are working with leading institutions across the U.S. and Europe, like the VA Health Care System and the Pacific Brain Health Center, to validate their solution as an effective assessment and treatment for attention deficit and cognitive decline."