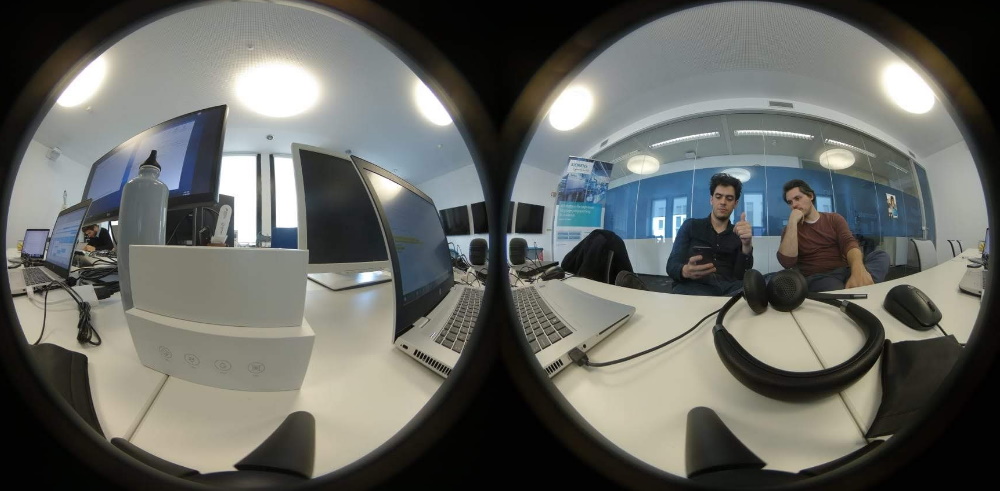 GREETINGS,

My name is Isaque Picão Sanches.
I'm an interaction artist and a professional game developer.
I would describe myself as a problem-solver and a lateral thinker. I've been told that I'm passionate, proactive, and a good communicator.
I've worked in the videogame industry since 2014, both as a game designer and a software engineer, which is how I ended up becoming a technical game designer.
To me, technical designers have more versatile skillsets than traditional designers: we can test ideas more quickly and frequently, we can articulate abstract concepts into simple examples, and we have better intuition on how to avoid technical debt.
I believe that user-centered media will define the culture of the XXI century and, in my opinion, that's a good thing — a story that changes depending on its reader is like a synecdoche for Humanism itself: celebrating subjectivity also means celebrating diversity and plurality, and is therefore a call to think democratically — this notion, in a way, is why I wanted to work with games since I was a kid, and what later motivated my interest in creating procedural art.
SHOWREEL

EMPLOYMENT

Technical Game Designer @ Virtuleap, 2020-present
AR / VR Senior Developer & Biz Dev @ Siemens, 2019-2020
Lead Game Developer, Game Designer @ Infinity Games, 2018-2019
AR / VR Developer @ Cycloid, 2017-2018
VR Developer @ 360 Play, 2016-2018
Game Developer @ B5 Studios, 2016
Game Designer & Developer @ Stratera Studio, 2014-2016
INDEPENDENT WORK

Founder, Game Designer & Producer @ Not a Game Studio
Co-Founder, Co-organizer, Evangelist @ A Ludoteca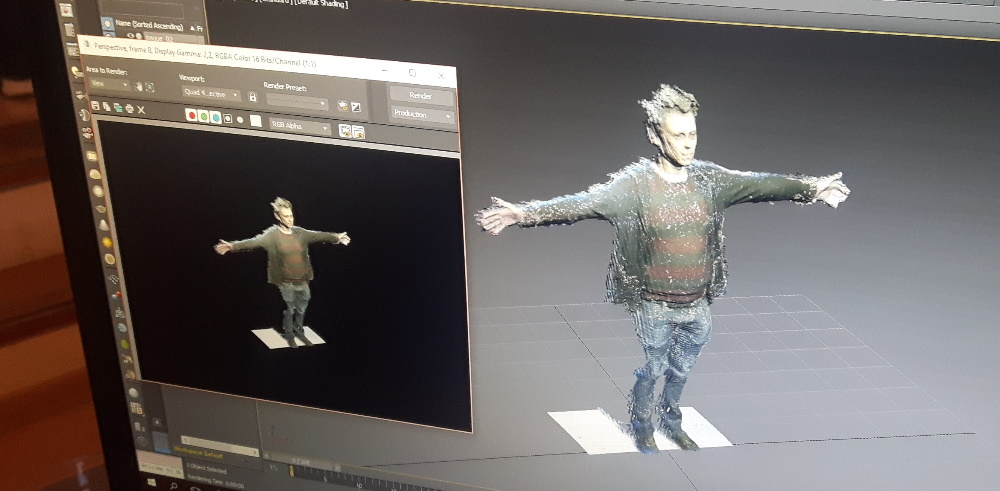 HIGHLIGHTS

Virtuleap | virtuleap.com

Main responsibilities:

Designed multiple games for Enhance VR (brain training platform); directly oversaw the development of 9 of those games, from conception, to launch, to post-launch / live ops.
Worked alongside a neuroscience team, so games remained compliant with contemporary cognitive science, and player data was standardized for medical assessments.
Defined key player actions, core gameplay loops, difficulty and level progressions; designed and programmed non-ludic cognitive assessment tools to inform said definitions.
Prototyped multiple games; programmed across all games (ex: custom physics, shuffling algorithms, procedural generation, etc); fine-tuned visuals to improve readability (ex: animations, blend trees, particle systems, etc).
Established team workflows and procedures (ex: documentation guidelines, mandatory proof of concepts, A-B testing without impacting player leaderboards, etc).
Infinity Games | infinitygames.io

Notable products:

Infinity Loop (mobile f2p): ~50M downloads on Android.
Connection (mobile f2p); ~5M downloads on Android.
Main responsibilities:

Was a designer, a developer, and the team lead. Established foundational procedures and recruited key hires (the team grew from ~5 employees to ~20 employees).
Pitched new ideas based on the marketing department's reports, and on my own tend analysis. Documented greenlit ideas and prototyped them into store-testable MVPs.
Solo-developed multiple games while also designing them (ex: UX, level design, onboarding, etc). Analyzed user data to improve retention (ex: fine-tune difficulty) and model monetization (ex: items, consumables, etc).
(As we were also a publisher) coordinated the development of external games; developed and maintained an in-house Unity SDK / toolbox for external developers.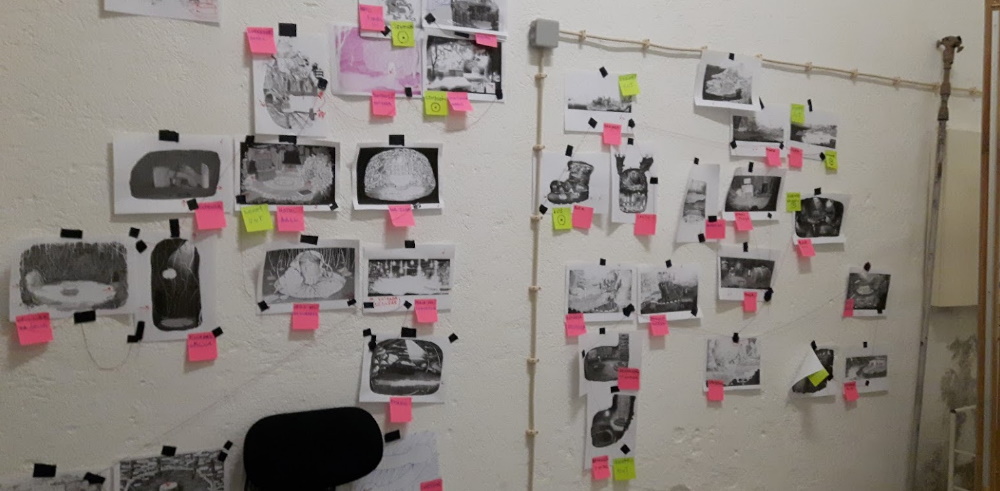 MEDIA & EVENTS

Jury @ Fnac New Talents (Videogames), 2020-2021
Consultant, Co-host & Co-organizer @ Loading Zone, 2019-2020
Host & Consultant @ Bibliogamers, 2019
Co-organizer @ Vale Tudo (Game Jam), 2019
Co-organizer @ Castle Jam (Évora), 2019
Host & Organizer @ Misplay, 2018
Consultant @ Games For Good, 2017
Consultant @ Lisbon Game Conference, 2016-2017
Consultant @ Indie Dome, 2016
INSTALLATIONS & PERFORMANCES

"Ludöid" @ MILL – Makers In Little Lisbon, 2020
"The Rhythm of The Night" @ Indie X, 2019
"Ursae Aequalis" @ Museum Of Natural History And Science of Lisbon, 2020
"Copy" @ Lispolis, 2019
"Keep Perfecting the Art of Connecting" @ Champalimaud Foundation's Annual Symposium, 2019
"O Quarto Amarelo" @ MotelX, 2019
"Millennials Portugueses" @ Biblioteca De Marvila, 2019
"A Casa dos Nomes" @ Festival Contacto, 2019
"zerozero" @ Urban Audiovisual Festival, 2019
"Graffiti" @ Indie X, 2018
"[de telefone na mão, não sabendo que teclas premir]" @ Bienal De Cerveira, 2018
"Vinyl" @ Indie Dome, 2017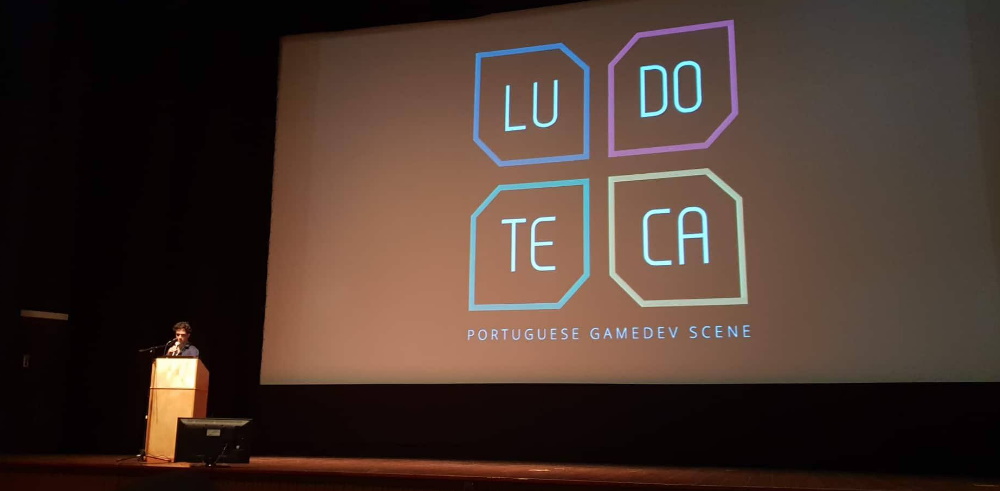 AWARDS AND NOMINATIONS

Enhance
(Steam, Oculus, HTC Vive, Pico, SideQuest, Itch.io)
Selected – Ubisoft Entrepreneurs Lab,
2021
Finalist, Best Pitch – Brain Innovation Days,
2021
Nominee, Best 6DoF App – WAVE Developer Awards,
2020
Nominee, Best Healthcare & Wellness Solution – Auggie Awards,
2020
Accredited, Cognitive Assessment and Training – STEM.org,
2021
Controller King
(in development)
Finalist – Playstation Talents,
2019
Winner, Best Game For Children – Playstation Awards,
2020
Nominee, Best Use of Playstation Services – Playstation Awards,
2020
Nominee, Most Innovative Game – Playstation Awards,
2020
Uranus
(Steam, Itch.io)
Finalist – Playstation Talents,
2016
Nominee, Most Innovative Game – Playstation Awards,
2017
Nominee, Choice of The Press – Playstation Awards,
2017
Have a Good One
(Itch.io)
Winner, Best Social Impact Worldwide
–
GJ+,
2020
Nominee, Best Game Worldwide
–
GJ+,
2020
Finalist, Top European Games
–
GJ+,
2020
Winner, Best Portuguese Game – GJ+,
2020
The Third Eye Of The Gazelle
(Itch.io)
Winner, Best Gamification For Neuroscience – Champalimaud Foundation,
2018
Agent Klutz
(Steam, Itch.io)
Nominee, Best Portuguese Game – Geek d'Ouro,
2021
Traffix
(Switch, iOS, Android)
Nominee, Best Portuguese Game – Geek d'Ouro,
2021